We hope you're enjoying Puzzle Quest 3 Early Access!
With the start of this new year comes new players who are probably asking themselves, "What exactly is Puzzle Quest, and why are we already on the third game?" or those of you who are brand new to the world of Etheria, here's a little walk down memory lane to get you up to speed on the history of Puzzle Quest.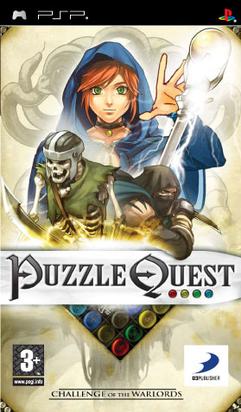 It all started with Puzzle Quest: Challenge of the Warlords. Launched on March 16th, 2007, the original Puzzle Quest was born from a spark of inspiration, ingenuity, and imagination. Steve Fawkner, the original designer of the Warlords series, wondered: "What would happen if you combined a Match-3 puzzle game with an epic fantasy RPG?"
And like that, the Match-3 game RPG genre was born! The result was like chocolate and peanut butter – and at least twice as addictive.
Based in the Warlords universe, Puzzle Quest quickly garnered a legion of fans. Releasing on the Nintendo DS and PlayStation Portable, the game was met with an overwhelming amount of fanfare that had would-be adventurers seeking copies wherever available with hopes of traversing Etheria.
The game was so deceptively simple in its bejeweled-like matches but hooked players with a rich lore. Satisfying RPG combined with combat mechanics, chance monster encounters, rewarding side quests, and an unlockable world map, took hold of imaginations and transported players to Etheria. Today, Match-3 games have exploded in popularity with different hybrids in the genre.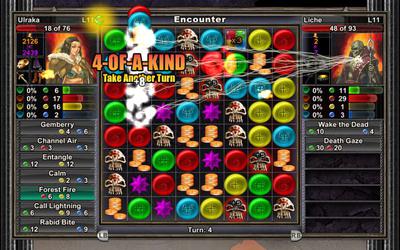 With a colorful board filled with gems, gold, and skulls, players found themselves knee-deep in strategic matching gameplay that kept them coming back through a unique leveling system for characters and unlockable new skills.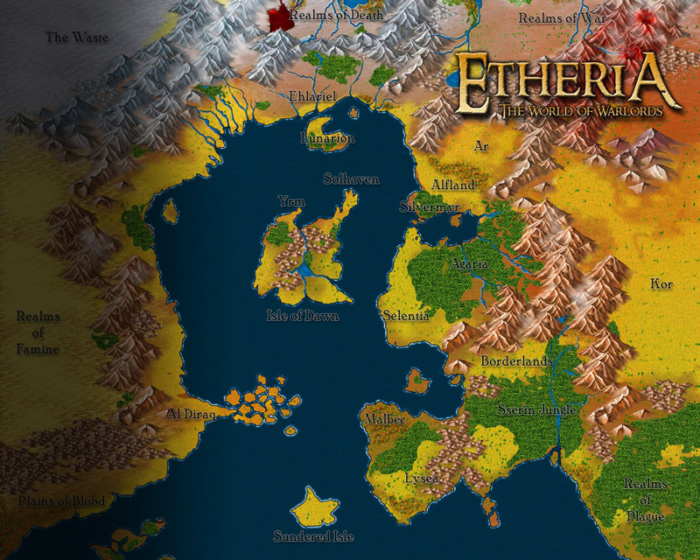 Fifteen years later, we're returning to Etheria once again. From hunting down mysterious roots of evil in the original Puzzle Quest, traversing the catacombs of the cursed town in Puzzle Quest 2, and adding a few spin-offs along the way, now a new call to adventure has been issued. Puzzle Quest 3 arrived on Google Play Early Access to welcome adventurers old and new, back with a fresh twist on puzzle gameplay.
As the game's title suggests, Puzzle Quest featured a lot of quests that would take players all across the world of Etheria and test their worthiness against some of the fiercest foes. Whether traveling to pay a visit to Queen Gwendolyn of Bartonia or facing off against Dugog to reach the city of Dhun-Kor, every chapter's end took your quick reflexes and mental match-making skills to the test.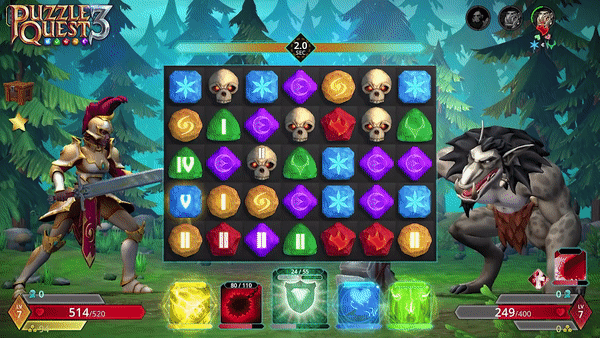 Gems still hold their colorful sparkle in this new graphical facelift, and you'll notice beautiful new animations as you cast those ever-so-satisfying spells against your enemies. Players can now hone their skills and quickly adapt to the opportunities that open up as you make multiple matches in a single turn. Keep the tide on your side by casting the perfect spell combo! These combos can be the deciding factor between victory or defeat.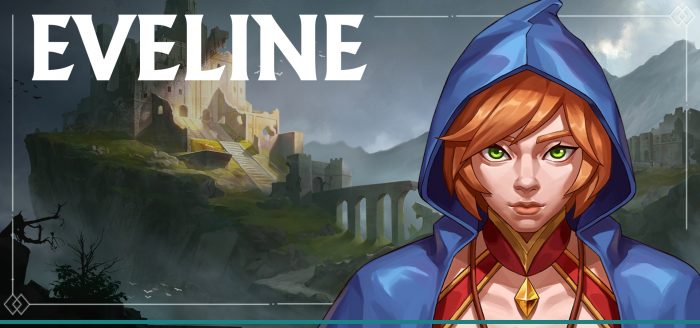 A familiar face from the original Puzzle Quest returns to help guide new heroes through this adventure. Eveline, the Wise, (Or is it her descendant? It's hard to say, and she's not telling!), once again guides you through Etheria. Along with a whole new cast of friends and foes, some of whom might be familiar to Puzzle Quest players, the new Heroes of Puzzle Quest 3 can once again marvel at the returning and ever-expanding world of Etheria.
Join in the adventure! Puzzle Quest 3 is available for Early Access on  Google Play.
Want to add to the conversation? Join our Official Community Channels