Hello Adventurers! 
We're in the final stretch of May!
There has been a lot happening behind the scenes with Puzzle Quest 3. We think that it is a great time to talk a little about what we have been working on but also to catch up with some of our development team.
Pull up a virtual chair!
You may recognize some of our development team, or have seen them pop up a few times on our community forums, but we'll let them introduce themselves to the wonderful Puzzle Quest 3 community!
Name: Morgz
Title: Producer
Describe your job like you're talking to a 5-year-old: I am the boss of time.
Your main PQ3 hero: Minotaur Berserker
Fun Fact: Broke a pub record for chicken wings. If I ate 207, they were free. I ate 212. They were not good wings.
Name: Jess
Title: Game Writer/Designer
Describe your job like you're talking to a 5-year-old: I write stories about dragons and pirates.
Your main PQ3 hero: Elven Necromancer
Fun Fact: When I was a kid my parents banned me from playing a game because I got so into it that I physically injured my hands trying to win a mini game. It was Mario Party.
Name: Josh/Alpheon
Title: Lead Engineer
Describe your job like you're talking to a 5-year-old: I tell computers what to do and how to do it
Your main PQ3 hero: Beastfolk Mercenary
Fun Fact: My board game library travels with me in my car. It can make using the boot difficult
It's been a while since we last had a discussion with the development team! But returning players and new, let's dive a little more into what makes our dev team tick!
What would you say made you gravitate towards your Puzzle Quest main hero or their play style?
[Morgz] – I am aggressive but also pretty. I like cows. 🐄
[Josh] – I am a cat person 😺, plus a sucker for sweet flips. The Treasure Gems were also fun to implement so I moved over to them. The Elf Warlock also holds a special place with that smug grin of hers
[Jess] – I like blue, purple, and badass women. Her tagline is also my favourite.
There's been changes and new features introduced to Puzzle Quest 3 over the last year, which would you say is one of your favorite additions to the game so far?
[Morgz] – Since launch we've added so many different ways to play with Seasons, Kingdom Defense and Adventures. Seasons is awesome because it lets us keep adding more to Etheria's story!
[Jess] – As someone who is deeply not a fan of spiders, I love the new arachnophobia mode that the team has been working on! Hopefully, it will help a lot more people to feel more comfortable during battles.
[Josh] – I'm a fan of the Enemy Gems. They vary up the puzzle gameplay without losing the battle element
Are there any fun Easter eggs or inside jokes that made it into PQ3 that you hope players discover?
[Morgz] – If you look closely, you can find Iceland.
[Jess] – If we tell you what they are, they're no longer Easter eggs. But also – yes. More than one of PQ3's plot points started as an inside joke and then became lore – isn't that how all good stories work?
[Josh] – When you defeat a certain enemy, you're actually saving it.
With its roots in RPG story and mechanics, 7 Hero classes have been introduced in Puzzle Quest 3 so far. If you could introduce any new class into the game, what would you choose/add?
[Morgz] – Stone Cold Steve Austin 
[Jess] – A Valkyrie-esque warrior who rides into battle on their Pegasus. Or maybe just a Druid with a little animal friend. 
[Josh] – A pet-based class I think would be great to have. 
As we zero in on Console launch, we know there's a lot of questions and excitement. However without getting into the weeds, lets talk about it. 
 PQ3 has been available on mobile and Steam Early Access for about a year. What excited you the most about bringing this game to consoles?
There's not a lot of games like PQ3 out there on console right now and it's been a while since we've launched a Puzzle Quest title on console too. So we're looking forward to a new audience!
(And seeing our game on a big-screen TV is pretty cool too!)
Were there any fun or amusing moments during the console development process that you can share with the community?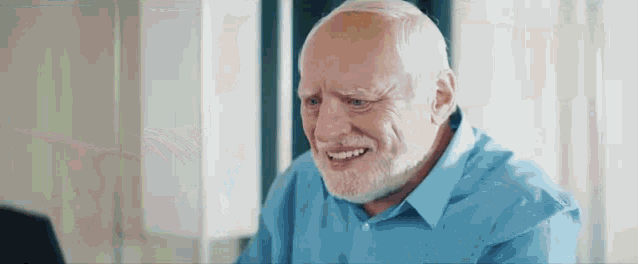 What is a tip or trick you would give to players starting this game on console vs mobile/pc?
Remember to use a controller instead of swiping because your TV is probably not a touchscreen. 😏
We hope you've enjoyed getting to know some of the team behind Puzzle Quest 3, and maybe gleaned a little more about the hard work and passion they've put into bringing Puzzle Quest 3 to where it is today!
Now let's countdown to Console!
Need more discussion? Join the Puzzle Quest 3 community!