Hey again Puzzle Quest fans! It's Sirrian here, AKA Steve Fawkner, and I've got some very exciting news to share today!
This March marks a special occasion for us here at Infinity Plus 2 – the 15th anniversary of the original Puzzle Quest release back in 2007. It's a game that defined a genre and led us to where we are today, so I can think of no better way to celebrate than to finally announce that Puzzle Quest 3 on mobile (iOS/Android) will officially release along with PC Steam Early Access on March 1st, 2022!
We're incredibly excited to finally bring Puzzle Quest 3 (PQ3) to players everywhere this spring, and we can't wait to join you on the next great adventure in the world of Etheria. It seems like only yesterday when we first announced PQ3, but that was a whole year ago! Since then, we've made significant progress in its development thanks to our amazing community members who provided critical feedback during the Google Play Early Access. We've poured over the data from thousands of battles and millions of gems matched to balance things just right. Those of you who have been with us from the start have probably noticed the improved layouts, menus, and layered new depth to the puzzle gameplay mechanics all wrapped up by our immersive story.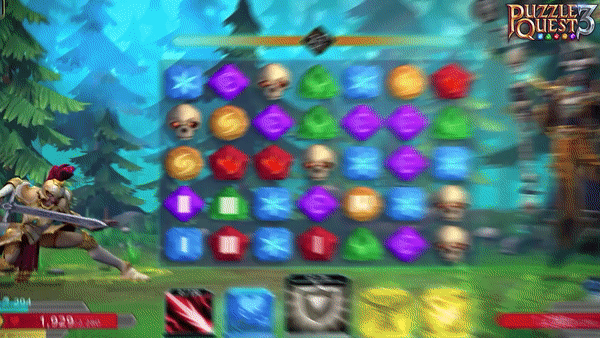 With the game's release on mobile, comes the official start of our PC Steam Early Access.
This is an exciting time because it marks the first-time players can experience Puzzle Quest 3 with a mouse and keyboard. We'll be working with the community to get the balance and feel of PQ3 just right on PC, while also experimenting with new features based on your feedback, including controller support! And we're not done refining the experience on mobile yet either; please continue to share your feedback and support on our official channels! 
I can't wait for you to experience the endless adventures PQ3 has to offer and hope that our heroes will cross paths soon in a bit of friendly PvP action when the game launches on March 1st. In the meantime, we invite you to join the excitement by participating in our pre-registration event to unlock community rewards at launch. We look forward to celebrating the official launch of Puzzle Quest 3 with you in just one short month – stay tuned for more information as we get closer!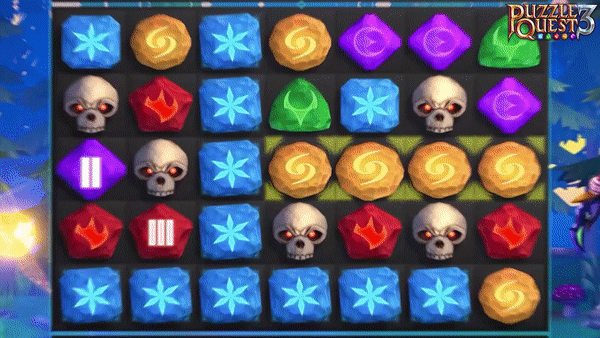 As we usher in this new era in the Puzzle Quest franchise, you can expect to see new content such as new stories, enemies, weapons, armor, hero classes, and more as PQ3 grows in the future, so be sure to follow our socials to get more info as soon as we're ready to share!
Steve "Sirrian" Fawkner
CEO and Creative Lead, Infinity Plus Two
Join the celebration and Pre-register for Puzzle Quest 3.
Stay up to date by joining the Puzzle Quest 3 community!