It's obviously easy for us to be excited about new features, but we really think this one is worth it.
Adventure is a brand new live events system that allows us to bring you cool and interesting new ways to play Puzzle Quest 3!

Adventurers will be able to choose the Adventure they want to play (one or more will be offered in the Adventure menu)
Adventures can be played with heroes that have a level of 10 or higher

Each Adventure will have a limited time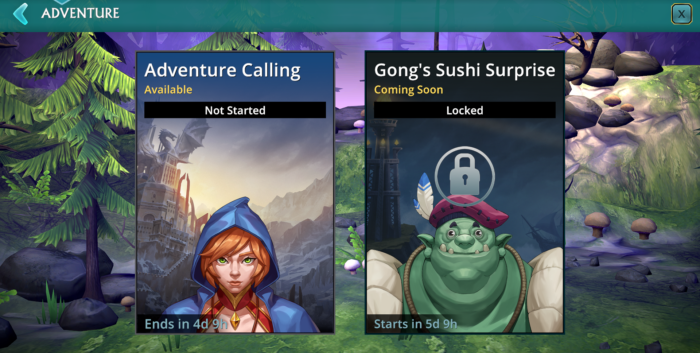 Adventurers will be able to choose their own path!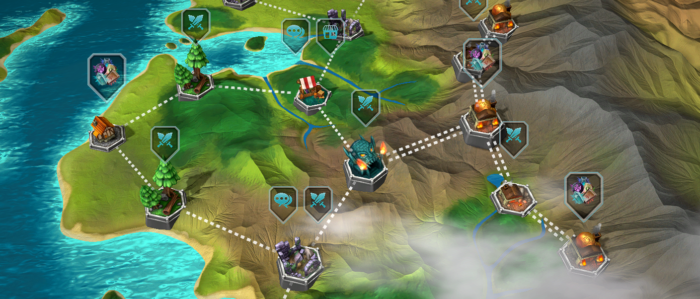 Adventures will have a difficulty either chosen by the player or coming from the Adventure itself

For our first Adven

tures, you will choose a difficulty level for each Adventure. You can choose to complete each difficulty level going from Novice to Ultimate or attempt Ultimate straight away!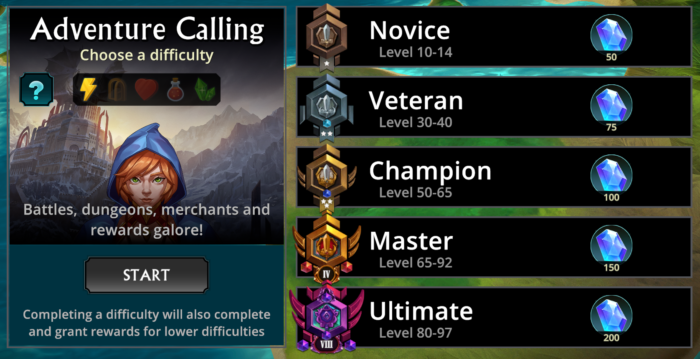 These are found in the Adventure Information [?] and will tell you some of the things you can expect in your Adventure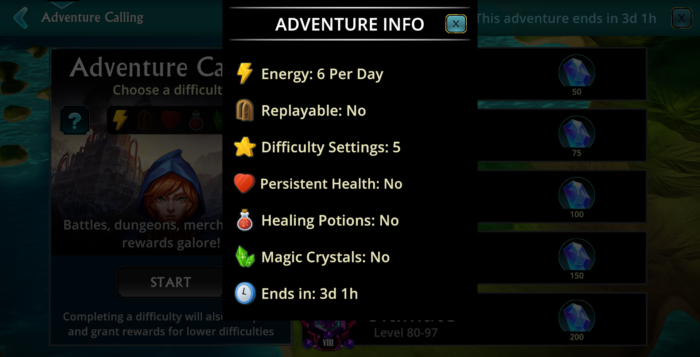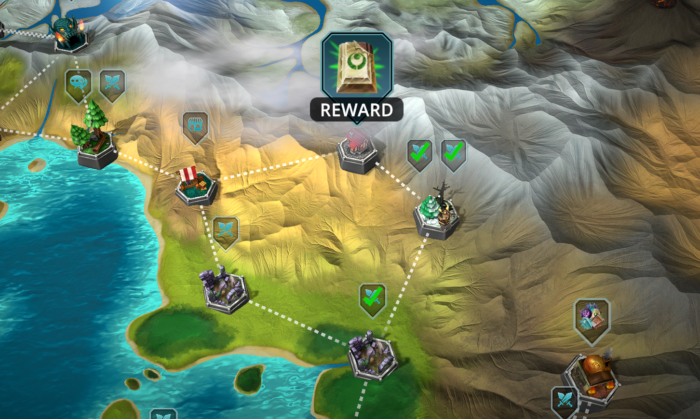 Adventures will offer varieties of different rewards

While Adventure will continue to expand with new game modes that may offer rewards in different ways, this is how our first Adventures will work:

Each difficulty tier will have its own rewards

If you complete a higher difficulty tier before the ones below it, you will also receive the rewards for the lower tiers

e.g.  If you choose to make your first attempt at an Adventure on the Champion Tier and complete it successfully, you will also receive the rewards for Novice and Veteran and these tiers will be closed

Sometimes in Adventures you'll find a Merchant who will bring you special deal on i

tems and resources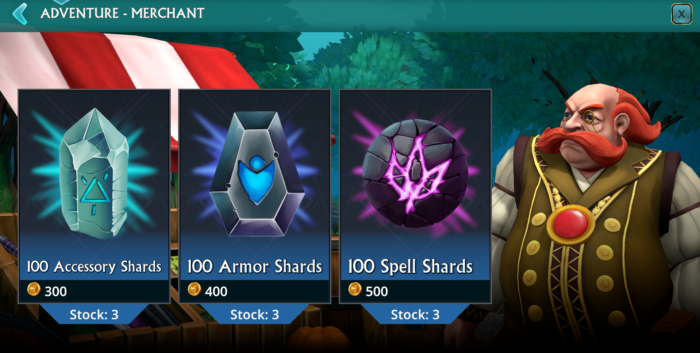 Sometimes you will find Resh who will give you a Fae Gift of your choice of a Status Effects and other gifts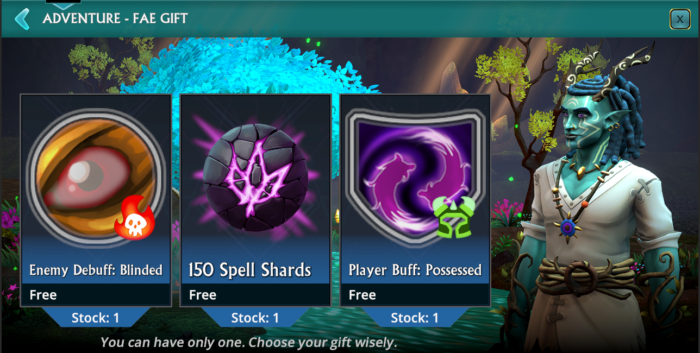 Darkhunter has been improving his craft!
His chances of crafting a high rarity Rune or Scroll has been increased
The cost of crafting of random Rune or Scroll has been increased
He now provides more options to craft with
Level 15 – Can choose to craft either a Rune or Scroll
Level 25 – Can choose to craft a Rune or Scroll of a specific element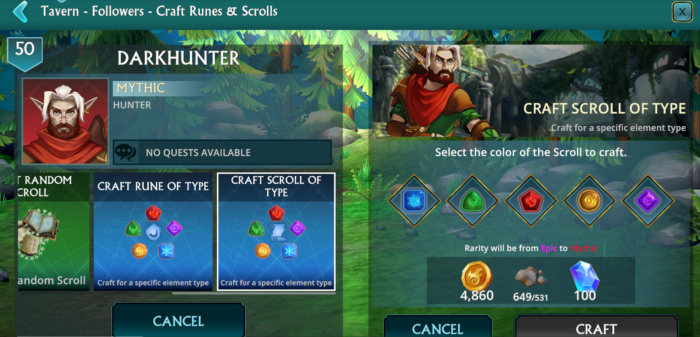 Followers that craft gear now have new options available. Items can now be crafted by selecting certain features such as the gear slot, element type and gear set.
Several Followers have new crafting abilities with future support for Darkhunter for Rune and Scroll crafting.


Removed default to max level in the gear upgrades

We're aware a number of our players do play our game with a controller, so this update we have introduced a few quality of life improvements for controller use:
D-Pad will now animate when there is no target it can move to
Improved Cursor Navigation when using the D-Pad on Scroll Lists
Disabled or Inactive buttons will no longer be navigated to with D-Pad
Added a Controller Vibration Intensity setting into the Settings Menu


Can now reforge Favourited gear

Fixed changing loadout in party menu not doing anything

Fixed error where loadouts would remain between heroes in the Party menu
Spirit Shield is now correctly reducing Boss mana in Kingdom Defense
Loadout in the party menu now update the names correctly when changing heroes
Fallen Shoulderguards Ability should now work.
Eveline will now convert Fallen Relics
Game sound playing after battle ends
Game audio cancels primary audio
1.3 Season Spells: Autumn Blast, Winter Mists, Spring Siphon, and Summer Rain, will now correctly count the number of turns remaining on status effects for damage boosting purposes.
Hellcat's Hellfire will now properly remove skulls when the player is burning

Fallen Order Relic now displays in Wallet

When receiving Kingdom Defense rewards for a failed defense with gold tier rewards earned, the rewards mail showed two silver medals instead of a silver and gold.

 
Global Mail with No Rewards still shows Rewards to Collect
Sound effects delay in sped up battles
Mass Salvaging Minions doesn't update the display
All Adventures show "Persistent Health" as "Yes", even if they do not have health that persists between battles.
Title crashes when the Adventure mode timer runs out while the player is in Adventure mode.
Cannot Cast pop-up appears for everyone in Party
Full board state causes imp gems to be unselectable
Gold total in gear/spell upgrade pop-up does not update, preventing upgrade if player collects mail while in the gear screen

Can be resolved by exiting and re-entering the screen