Arm yourself with these useful tips to make your journey through Etheria even more enjoyable
Puzzle Quest 3 expands the world of Etheria in many ways from its predecessor. With countless dungeons to tackle, challenging enemies and a huge treasure trove of unique items, it can easily take a little getting used to for first-time players. At times you may find yourself stuck trying to progress through one of the 15 chapters in the Main Story Quest or wanting to mix up your experience with PVP or event activities so here're a few tips that we've compiled to help you in your journey.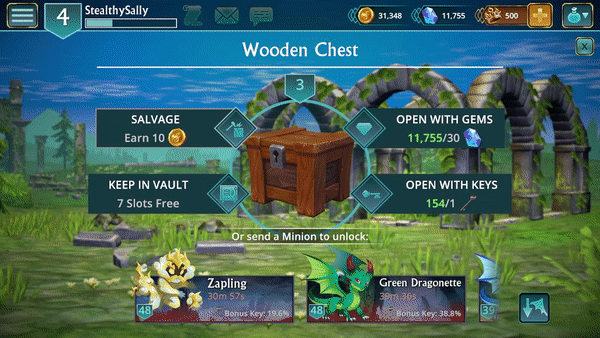 1. Don't be afraid to salvage chests
At the end of battles, the game rewards you with one of 5 different rarity chests that vary in the rewards that they drop. You can choose to unlock them with keys or send a minion on a mission to unlock them for you. If you find yourself out of keys or chest slots, it's okay to salvage lower-level chests. Wood and Iron chests mostly drop frequently accumulated items during your playthrough so salvage them and continue on your way.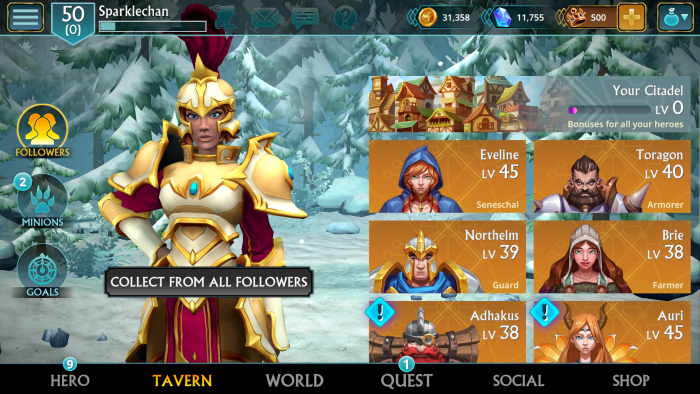 2. Follow your followers
As you progress through the main story, you'll soon be introduced to an array of Followers who specialize in various tasks such as crafting valuable equipment, upgrading materials, dungeon tickets, and increased storage capacities. When available, be sure to put your followers to work so that they're working as hard as you are while you're adventuring through the story or taking a well-earned break. An added bonus is that each follower comes with a variety of side quests that not only give great XP to level your own character but also reward you with upgrade materials specific to that follower's progression.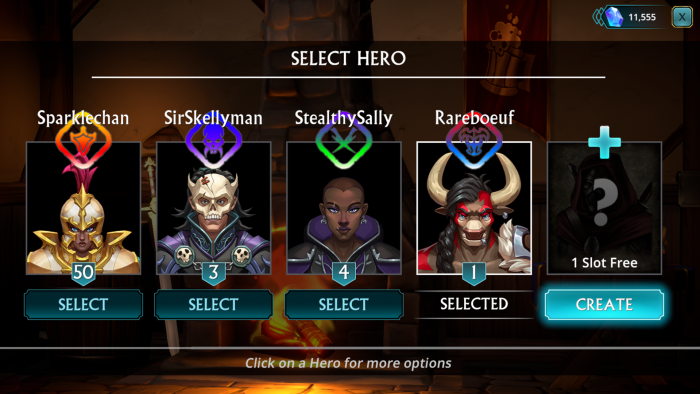 3. Create an extra character
Leveling an alt character is a wonderful way to reap the fruits of your labor. At launch, Puzzle Quest 3 has 5 unique classes to choose from and as you progress through the game's story, you'll start unlocking spells, gain followers, and collect lots of different gear sets. While some of these items won't be useful to your main character, they all contribute to your gear and spell pool that can be equipped to any character you create on your account. Have a Paladin that doesn't utilize gear that contributes to poison damage? Well, an alt Shaman could find that item extremely valuable.
Another benefit of creating an alt character is that you'll also be able to farm valuable Follower Upgrade materials. As you play through the story again, follower side quests will become available allowing you to play them again to harvest valuable upgrade materials for your followers.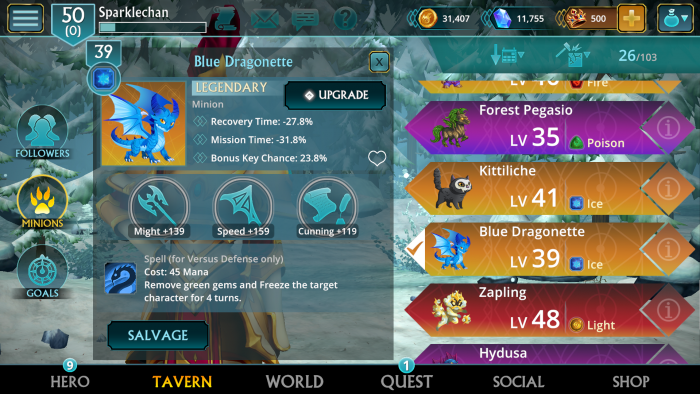 4. Become a minion mastermind
At a surface level, minions are used to send your hard-earned chests to be unlocked with an additional percentage chance that they'll also come back with an extra key. Once you've familiarized yourself with this mechanic, you'll also notice that minions can be assigned in PVP combat. 
Minions in PVP are very helpful. Each minion has a unique spell that can offer assistance to your power and vitality during a battle.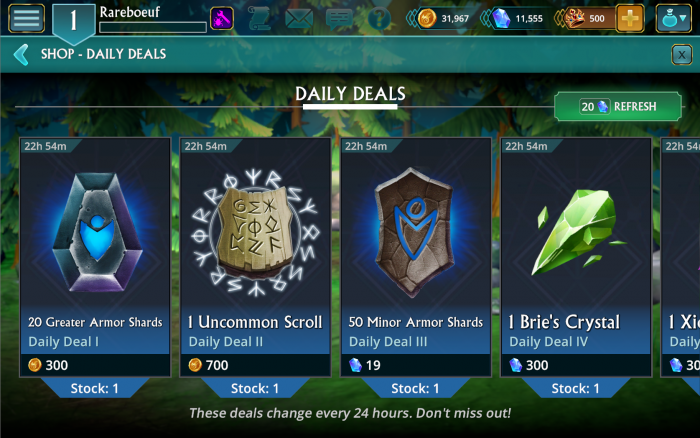 5. Spend Gold
Not only is gold useful in your day-to-day activities like leveling up gear and followers, but you'll be one the wiser to make sure to spend your hard-earned gold in the shop. In the Daily Deals section, you'll find hard sought items at steller discounts so be sure to snatch them up when the shop refreshes every day at 5 pm PDT.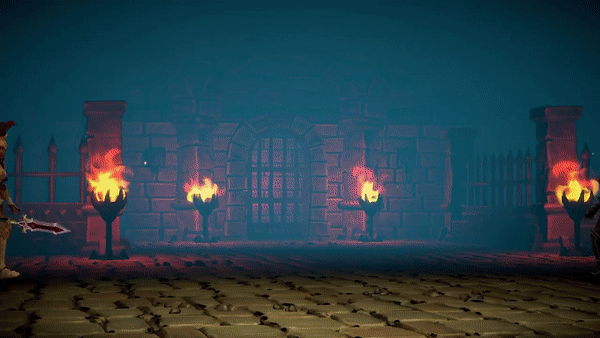 6. PVP 
Every day, players have up to 8 battles that they can compete in PVP combat in each Tourney, which earns 3 different currencies: Gold, Gems, and honor. Honor specifically can be spent in the Rewards section of the store for Gold, Ore, Food, and Keys.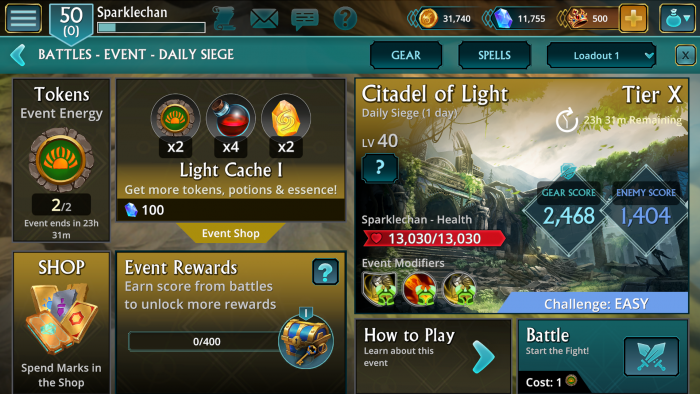 7. Events
No keys? No problem! Players can earn event rewards by defeating the 2 Events in the World Tab once unlocked. Players have 2 free tokens per Event, and based on their battle score at the end of each event turn, will automatically unlock a series of chests, earn gold, and a set of marks.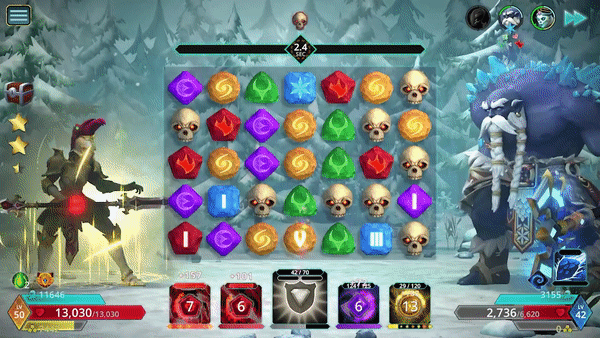 8. Preemptive Finger Flow
One helpful tip that may not work for everyone, but some of us here find it helpful is to do a preemptive swipe when an enemy's turn is happening. When your turn is up, simply let go of your fingers and begin your attack with your next move. Eventually, this helps your match-3 flow and you'll almost feel like an orchestral conductor moving those gems around for an ever-so-satisfying Masterful turn. 
Not only does PQ3 test your mental fortitude, but it also tests your dexterity with how quickly you can swipe in all directions. At times you'll start seeing patterns created as one match-3 snowball to a chain of additional combinations.
The roads in Etheria are filled with danger and wonder, and we hope these tips and tricks are helpful to you on yourjourney! Check back regularly for more tips, updates, and upcoming information about Puzzle Quest 3!
Stay up to date by joining the Puzzle Quest 3 community!