Summer has changed into Autumn and welcomes in September's community update!
Shifting Timing
We started this community blog as a chance for our player community to see a small part of what we're working on here at Infinity Plus Two! We want to focus on what we're actively working on behind the scenes and how we're making changes based on your feedback. We're shifting our blog releases to mid-month to avoid colliding with Patch Notes releases.
ROADMAP – September 2022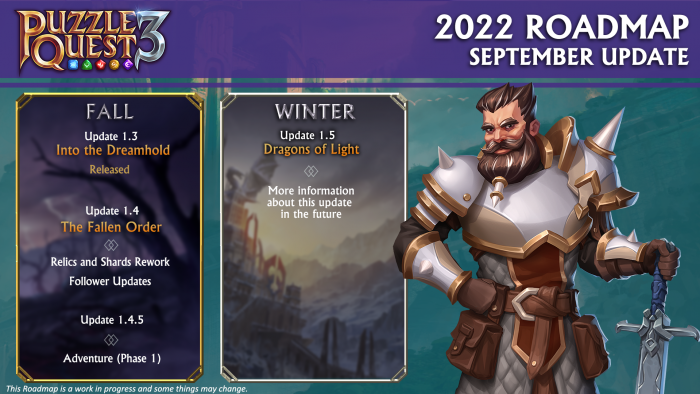 It's a Two-Parter!
Yup! It's a big one this time around!
We planned for some pretty big changes in 1.4 (Relics and Shards Updates, Follower Updates (part 1) and Adventure). Since these were all quite chunky features, we're bringing you the Relics and Shards Changes and the (highly anticipated) Follower Updates with 1.4 on October 19th at 5pm PST [October 20th at 1AM UTC] and we'll be introducing you to our brand new game mode "Adventure" just a few weeks later in mid-November!
We'll tell you a little more about Adventure next blog as we come closer to its release…
For now, let's take a quick look at some of the features coming to you in 1.4!
First up, Relics and Shards Changes.
You folks have been telling us that it can be pretty difficult to get some of the stuff you need or that you get too much of the stuff you don't. We totally agree!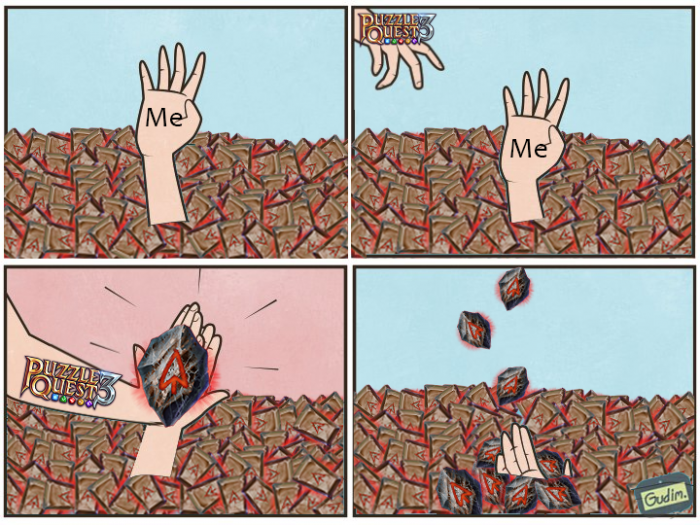 For a start, the Relics are getting a little name change so you know exactly which ones belong to which set without needing an encyclopedic knowledge of where you found things. We're also smoothing Relics and Shards out in a much more fundamental way too which should make it much simpler and easier to upgrade what you need without carrying around a whole dragon's horde of stuff in your wallet!
Next, Follower Updates (part 1).
Yes. Finally! We're tweaking our first group of Followers:
Toragon

Gemka

Soulchaser

Darkhunter
We mentioned that we wanted to break the Follower Updates down into chunks (and BOY are we glad we did after we did the design and construction for this fellas). This first chunk is trying to address a problem that a lot of the Followers have – "Why am I upgrading?"
For some, this is easy. Others are a little less flashy. So we're adding some sparkle, pizzazz and (bringing us to the second part of these Follower Updates) some features you folks have been asking for for a while…
What's that? In the distance… Do we hear… Re-Rolls…? 👀👀👀
Toragon, Gemka, and Soulchaser are getting new features that allow you to:
Choose the slot type

Choose the set

Re-roll attributes

Re-roll element

At higher levels choose the element
Darkhunter will allow you to choose whether he crafts a Rune or a Scroll and at higher levels you can choose the element!
And while October 19th is just around the corner, here's a sneak peek at one of the Skeletal surprises coming in Spooktober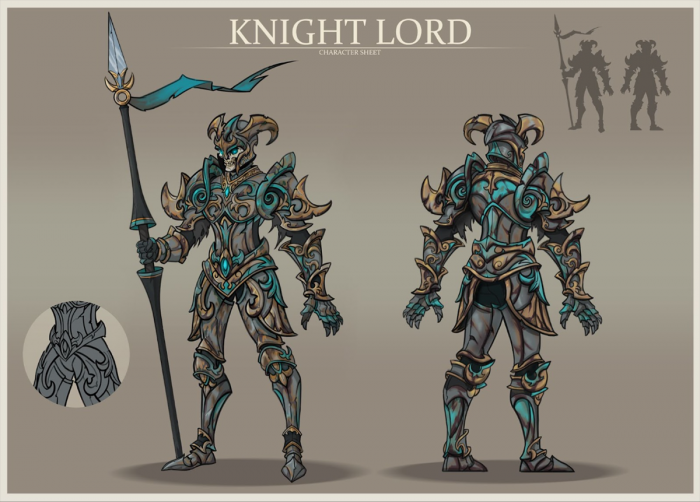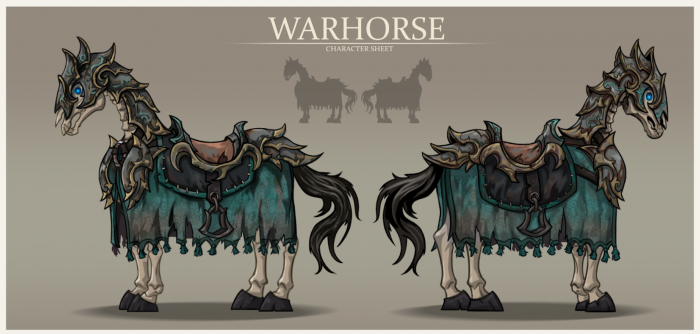 Changes and Feedback
This month we read a lot of your feedback (and we do mean a lot)!
From the inventory UI, follower updates, inventory space, and difficulty with upgrading, we've read it and have started making some changes.
We were able to roll out a couple of Quality of Life items pretty quickly this month:
Increasing vault space

Removing the Possessed buff from Resh – While this was a cute idea on its own in single-player battles, it negatively impacted Tourney, where scoring is partially based on Life Lost
And, of course, there are still more changes to come. So here are some upcoming changes we will be rolling out after considering some of your feedback:
Inventory UI
Adjusting borders on gear to help distinguish rarity between items

A detailed Vault View options that can show:

Amount of gear armor or resistance

Gear Set icon indicator to on gear pieces

A name display option on items
Here's a peek at what we're working on!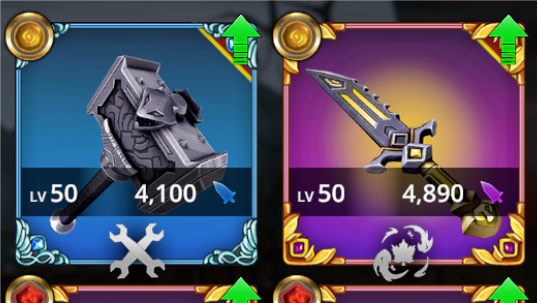 Please note this is an early look and may not represent the final changes.
That's it for the September Update, see you in mid-October!

Need more discussion? Join the Puzzle Quest 3 community!